MMBD2022 Welcome Message from the TPC Co-Chair
Dear authors, speakers and listeners,
On behalf of the organizing committee, I welcome you to
the 3rd International Conference on Modern Management based on Big Data (MMBD2022)
during August 15th-18th, 2022 at Seoul, South Korea, organized by Keimyung University.
In the era of big data, modern management is undergoing tremendous changes. As an annual event, the MMBD conference is aimed at providing a high-level platform for experts and scholars all over the world to share their latest ideas of big data and management and foster the prosperity of the discipline. It consists of keynote speeches, invited speeches, poster presentations and oral presentations.
The 2nd International Conference on Modern Management based on Big Data (MMBD2021) was held smoothly during November 8th-11th, 2021 both via online and onsite at Quanzhou, China, hosted and organized by Business School of Huaqiao University. Welcome to watch some of the
Video Presentations from MMBD2021
.
Accepted full papers will be published in the upcoming MMBD2022 conference proceedings in the book series
Frontiers in Artificial Intelligence and Applications
(FAIA) indexed by EI Compendex, Scopus, ACM Digital Library, Google Scholar, CPCI, etc. Indexing information could be found at
http://www.frontiersinai.com/?q=indexing
Selected papers from MMBD2022 conference will be recommended to the following journals, including but not limited to: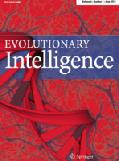 There will be lots of academicians, particularly professors and post-graduate students, especially Ph.D. scholars from different universities all over the world. Many policy makers and top managers of organizations as well as industrial companies will be present in the conference. Therefore, this conference signifies a platform of academicians and practitioners in order to generate ideas in the field of modern management based on big data.
As the TPC Co-Chair of the conference, I would like to express my gratitude to the organizing committee, scientific sponsors, technical program committee members, reviewers, and finally the authors as well as presenters of the selected papers in order to produce a successful conference.
On behalf of the organizing committee, we sincerely invite you to take part in MMBD2022 and we look forward to meeting you at Seoul, South Korea.
With best wishes,

(
Prof. Dr. Md. Mamun Habib
)
TPC Co-Chair, MMBD 2022
Professor, School of Business & Entrepreneurship, Independent University, Bangladesh
Visiting Scientist, University of Texas - Arlington (UTA), USA

Meeting Time Countdown
43 Days Left
Important Dates:
Last Round of Submission Deadline:
June 30th, 2022
Submission System
Review System
Files Download:
1.
2022 CFP Brochure
2.
MMBD2021 Conference Proceeding
3.
Full Paper Template (For FAIA Conference Proceeding)
4.
Abstract Template
5.
PPT Sample
6.
Poster Template
Organizer
---
News
---
1. All the accepted papers for
MMBD2021 conference proceeding
have been indexed by EI Compendex and Scopus after 1.5 months with publication date: Oct. 29, 2021 published online by IOS Press in volume 341 of the book series of Frontiers in Artificial Intelligence and Applications (FAIA) with ISBN 978-1-64368-224-2 (print)|ISBN 978-1-64368-225-9 (online) and ISSN 0922-6389 (print)/ISSN 1879-8314 (online). [December 16, 2021]
2. The 2nd International Conference on Modern Management based on Big Data (MMBD2021) was held smoothly during November 8th-11th, 2021 both via online and onsite at Quanzhou, China, hosted and organized by Business School of Huaqiao University. [November 30, 2021]
MMBD2021 Best Presentation Award
---
Congratulation to Four Best Oral Presenters from MMBD2021, who are awarded with free of attending fee to MMBD2022 (excluding paper publication for conference proceeding or related journal):

Dr.Phaninee Naruetharadhol (MMBD1142), Khon Kaen University, Thailand
Speech Title: Developing Open Eco-innovation in Small and Medium-sized Enterprises (SMEs): The Role of Public Policy Innovation

Dr.Nuria Recuero Virto (MMBD1114), Universidad Complutense de Madrid, Spain
Speech Title: Education Metamorphosis: Rewiring the Use of Learning Analytics

Dr.Yu Zhang (MMBD1196), Chang'an University, China
Speech Title: Investigating The Impact of Carbon Subsidy Policy on The Decision-making of Remanufacturing Supply Chain

Dr.Mark Stander (MMBD1168), Global Corporate Strategy, AECOM, UK
Speech Title: A Simple Solution for the Problem of the Will Rogers Phenomenon with Applications to Business Management
Related Conference
---
The 8th International Conference on Fuzzy Systems and Data Mining (
FSDM2022
)
November 4-7, 2022, Xiamen, China
Follow us on
---
Wechat:
Linked in:
Contact Us
---
Ms. Linda Lee, Ms. Cindy Shen (Secretaries)
Email: mmbd@mmbdconf.org
Tel.: 86-19947573873