The 4th International Conference on Modern Management based on Big Data (MMBD2023) is schedule to be held during October 17th-20th, 2023, Shanghai, China.
In the era of big data, modern management is undergoing tremendous changes. As an annual event, the MMBD conference is aimed at providing a high-level platform for experts and scholars all over the world to share their latest ideas of big data and management and foster the prosperity of the discipline. It consists of keynote speeches, invited speeches, poster presentations and oral presentations.
MMBD conferences have emerged and developed under the uncertainty and changes caused by the global pandemic of COVID-19. The past three MMBD conferences were all finally changed to online mode via Teams and held smoothly, which were respectively originally planned to be held in Beijing, China (
MMBD2020
), Quanzhou, China (
MMBD2021
) and Seoul, South Korea (
MMBD2022
).
There will be many academicians, particularly professors and post-graduate students, especially Ph.D. scholars from different universities worldwide. Many policymakers and top managers of organizations as well as business companies will be present at the conference. Therefore, this conference signifies a platform for academicians and practitioners to generate ideas in big data and management.
On behalf of the organizing committee, we cordially invite policymakers and top managers, scientists, experts as well as academicians and technicians all over the world to participate in MMBD 2023 during October 17th-20th, 2023 in Shanghai, China.
Dates Countdown
311 Days Left
Submission Deadline
First Round :
February 28, 2023
Contact
Phone: 86-19947573873
Wechat: MMBDconf
Email: mmbd@mmbdconf.org
——

Publication Guidelines

——
Accepted full papers will be published in the upcoming MMBD2023 conference proceedings in the book series Frontiers in Artificial Intelligence and Applications (FAIA) indexed by EI Compendex, Scopus, ACM Digital Library, Google Scholar, CPCI, etc. Indexing information could be found at
http://www.frontiersinai.com/?q=indexing
Selected papers from MMBD2023 conference will be recommended to the following journals, including but not limited to:
Mathematics
(IF=2.592)
ISSN: 2227-7390
Special issue:
Applications of Intelligent Methods for Business Model Innovation and Market Resilience Facing the COVID-19
Indexed by SCIE, Scopus, etc.

Sustainability
(IF= 3.889)
ISSN 2071-1050
Special Issue:
Sustainability in Enterprise Productivity and Innovation
Special Issue:
Consumer Behavior in the Mobile Commerce and Social Media Sphere: Limits and Challenges for Companies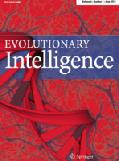 Best Presentation Award
---
Congratulation to Four Best Oral Presenters from MMBD2022, who are awarded with free of attending fee to MMBD2023 (excluding paper publication for conference proceeding or related journal):
Oral Session 1
Dr. Jennifer Trelewicz
(MMBD1278), TGPO Consult, Ltd., Russia
Speech Title: Big Data and AI for Transport and Public Safety Security: Best and Worst Practice
Oral Session 2
Ms. Donna Ville Leopoldo Gante
(MMBD1268), Mapua University, Philippines
Speech Title: Forecasting Construction Cost using Artificial Neural Network for Road Projects in the Department of Public Works and Highways Region XI
Oral Session 3
Assoc. Prof. Yu Zhao
(MMBD1255), School of Management, Department of Management, Tokyo University of Science, Japan
Speech Title: Nonparametric Estimation of the Production Frontier Using a Data-Fitting Technique
Oral Session 4
Dr. Xin Li
(MMBD1222), Newcastle University Business School, UK
Speech Title: What Explains TikTok's International Success?
News
---
1. All the accepted papers for
MMBD2022 conference proceeding
have been indexed by EI Compendex and Scopus after 1.5 months with publication date: Aug. 10, 2022 published online with open access by IOS Press in volume 352 of the book series of Frontiers in Artificial Intelligence and Applications (FAIA) with ISBN:978-1-64368-300-3 (print) | 978-1-64368-301-0 (online). [September 30, 2022]
2. The 3rd International Conference on Modern Management based on Big Data (MMBD2022) was held fully online via Microsoft Teams without onsite participants at Seoul, South Korea during August 15th-18th, 2022, organized by Keimyung University. [August 19, 2022]
Related Conference
---
2022 International Conference on Digitalization and Management Innovation (
DMI2022
)
organized by Business School of Beijing Wuzi University
November 26, 2022 (Saturday) Beijing, China/ Online via MS Teams
Follow us on
---
Wechat:
Contact Us
---
Conference Secretary Ms. Cindy Shen (or Ms. Linda Lee)
Email:
mmbd@mmbdconf.org
Tel.: 86-19947573873