Publication Guidelines
Accepted full papers will be published in the upcoming MMBD2023 conference proceedings in the book series
Frontiers in Artificial Intelligence and Applications
(FAIA) Indexed by EI Compendex, Scopus, ACM Digital Library, Google Scholar, CPCI, etc. Indexing information could be found at
http://www.frontiersinai.com/?q=indexing
The past three conference proceedings (MMBD2022, MMBD2021 and MMBD2020) have been published successively in Vol. 352, Vol. 341 and Vol. 329 in the book series: Frontiers in Artificial Intelligence and Applications (FAIA) by IOS Press, and all have been indexed smoothly (within 1.5-2 months after publication) by EI Compendex, Scopus, etc.
Selected papers from MMBD2023 conference will be recommended to the following journal(s), including but not limited to
Mathematics
(IF=2.592)
ISSN: 2227-7390
Indexed by SCIE, Scopus, etc.

Sustainability
(IF= 3.889)
ISSN 2071-1050
Indexed by SCIE, SSCI, EI, Scopus, etc.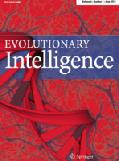 Evolutionary Intelligence
ISSN: 1864-5909 (Print); 1864-5917 (Online)
Indexed by EI Compendex, CNKI, ESCI, Google Scholar, etc.