Keynote Speaker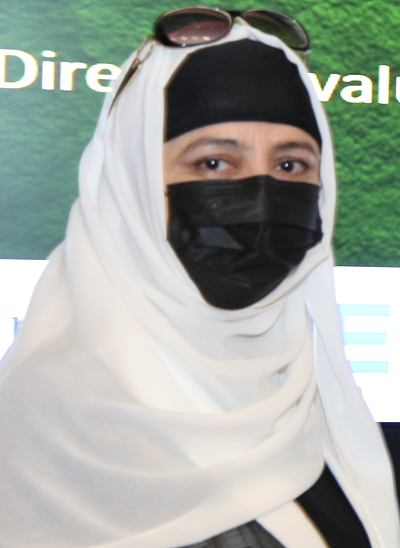 Dr. Tanzila Saba, Research Professor
Artificial Intelligence & Data Analytics (AIDA) Lab, College of Computer and Information Sciences, Prince Sultan University, Saudi Arabia
---
Speech Title: Modern big data management over social media for fake news identification using deep mining with bi-directional LSTM-recurrent neural network
Abstract: Currently, social media is full of news and its size is increasing exponentially daily. However, most of the news are fake and such fake news creates problems for individuals and institutions. Moreover, fake news impact may cause damage from citizens' personal repute to a country's foreign relations. Several techniques have been reported to collect and detect fake text news on social media, but none are commercially feasible. This talk presents a deep learning classification model to detect news unreliable (fake) or reliable (true) using the fake text news benchmark dataset. The original data shape in 'train.csv' was 25114 but after pre-processing the data shape converted to 20800 and similarly from 'test.csv' data shape converted from 5880 to 5200. The 70% (13936) of the part of pre-processed data of 'train.csv' was used as a training sample and 30% (6864) was used as a validation sample. The bidirectional Long Short-Term Memory (Bi-LSTM) model was developed in this study to classify the news as unreliable (fake) or reliable (not fake) on pre-processed fake news dataset. The model performance is measured with different statistical methods and metrics. The proposed model obtained 99.8%, 99.9%, and 99.7% accuracy, sensitivity, and specificity from the training set. While 92%, 93%, and 91% accuracy, sensitivity, and specificity attained from the validation set. The FPR and FNR from the training part were found as 0.0004 and 0.0022 while 0.0698 and 0.0898 were found for the validation part. The present study achieved a high accuracy rate for identifying fake news. The proposed model can be helpful for researchers to detect whether the news is fake or true.

Biography: Prof.Tanzila Saba earned her PhD in document information security and management from the Faculty of Computing, Universiti Teknologi Malaysia (UTM), Malaysia, in 2012. She won the best student award in the Faculty of Computing UTM in 2012. Currently, she serves as a Research Professor and Associate Chair of the Information Systems Department in the College of Computer and Information Sciences at Prince Sultan University Riyadh KSA. In recent years, her primary research focus is medical imaging, pattern recognition, data mining, MRI analysis, and Soft-computing. She led more than fifteen research funded projects. She has above three hundred research publications that have around 10358 citations with an h-index of 63. Her most publications are in Bioinformatics, Data science and data security research domains published in ISI/SCIE indexed. Some of her Sprinegre and Elsveir publications have been recognized as the Best Paper and Highly Cited Paper of the year. Due to her excellent research achievement, she is included in Marquis Who's Who (S & T) 2012." She is an editor and reviewer of reputed journals and on the panel of TPC of international conferences. She is the editorial board member of NATURE Scientific Reports. She has full command of various subjects and taught several courses at the graduate and postgraduate levels. She is skilled in ABET & NCAAA quality assurance on the accreditation side. She is a senior member of IEEE. Prof.Tanzila is the leader of the Artificial Intelligence & Data Analytics Research Lab at PSU and an active professional member of ACM, AIS, and IAENG organizations. She won the Best Researcher Award at Prince Sultan University for consecutive five years. She has been the PSU WiDS (Women in Data Science) ambassador at Stanford University since 2018 and Saudi Arabia Ambassador at WomenTech platform since 2020. She has been listed in Guide2Research and Top 2% Stanford Scientist list for the consecutive 2 years.
More speakers will be updated soon...